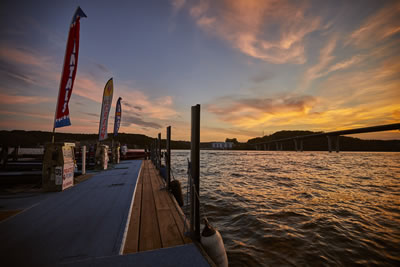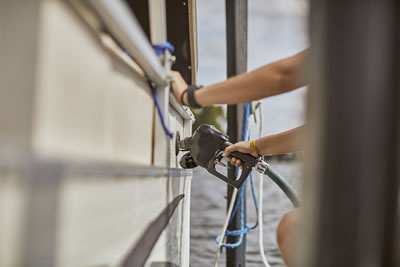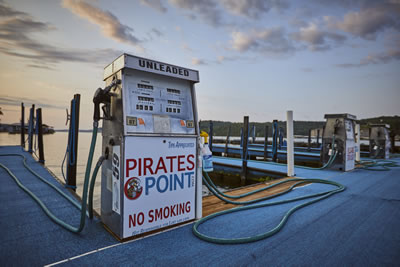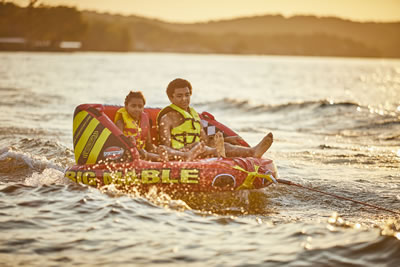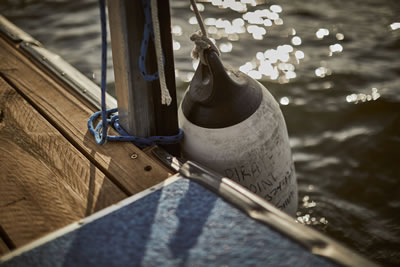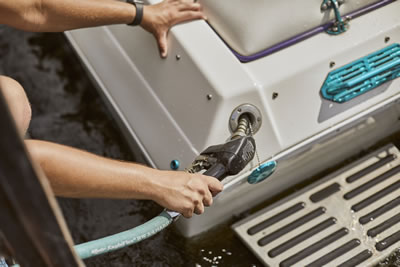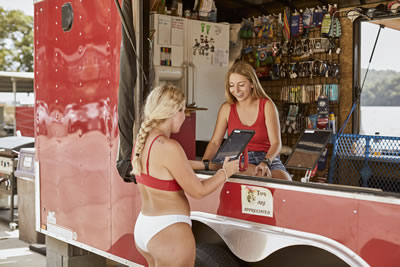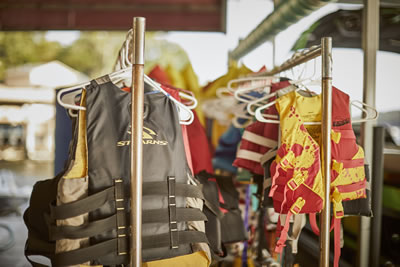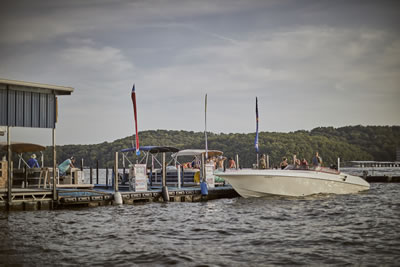 Boat & Waverunner Rentals at the Lake of the Ozarks
Pirate's Point is a family owned and operated marina since 1999, committed to serving all of our customers with excellent customer service. We have a new covered gas dock with 14 pumps and plenty of room in our eight 10'x30' slips or at the long pull through area for boats with plenty of lifts for the PWCs, Plus a full convenient store to help you enjoy your boating time.
We are accepting reservations for our NEW Lowe tritoons. We also have 10 passenger speedboats, new PWCs/waverunners and our non-motorized rentals. All waivers are electronic, no printing required. We will meet you at the Red Office Trailer on shore for all rentals.
Thank you,
The Morris Family and Dock Crew
Kent, Tricia, Adam and Jane (Ruby, Amelia, Calypso and Gypsy too)
CALL 573-374-1260 TO RESERVE YOUR WATERCRAFT!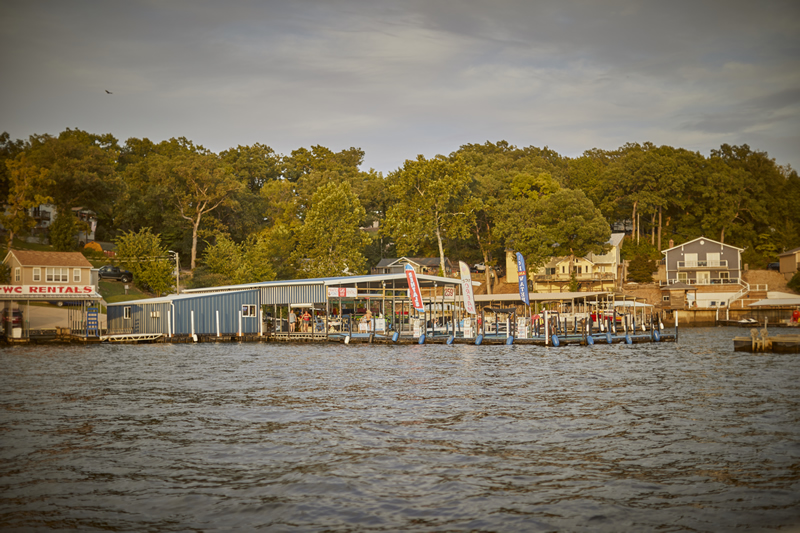 Rentals Available:

27' LOWE Tritoon with 200 HP Motor

23' LOWE Tritoon with 150 HP Motor

10 Passenger Speedboats

PWC/Yahama Waverunner

Non-Motorized Rentals

Tubes

Wakeboards

Water Mats

Kayaks

Paddle Boards

Gas & Dock Store:

Soda

Beer

Liquor

Snacks

Oil

Water Toys

Lake of the Ozarks Souvenirs

Sunglasses

Apparel

Sunscreen
We stock everything we can think of to make your experience at the Lake a pleasurable one. We are continually expanding our stock to add items needed by boaters. If you think there is something we should add to our product line, please contact us, we love to hear from our customers!
Pirate's Point is your destination for ALL of your boating needs!
CALL 573-374-1260 TO RESERVE YOUR WATERCRAFT!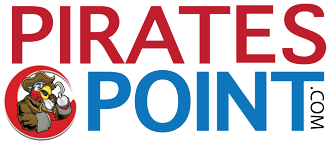 CALL TO RESERVE YOUR WATERCRAFT!
573-374-1260
35MM OSAGE ARM
64 Water Ct
Sunrise Beach, MO 65079
Memorial – Labor Day Hours:
8 am – 8 pm
7 days a week
Spring and Fall:
9 am – 5 pm
7 days a week weather permitting
Off-Season by phone call, when weather permits